Technology is being updated day by day. As a part of this update, it is possible to make money online. Our generation doesn't want to go to the office because the office is boring. I also believe that an office is a boring place. So this generation wants to earn money from home. If you want to earn money from home, you have to join online. There are many ways to earn money online. If you are a beginner, we talk about the 6 best ways to earn money online. There I will give you just ideas, not details. You have to learn from any paid course or youtube. So let's begin.
Earn Money From Online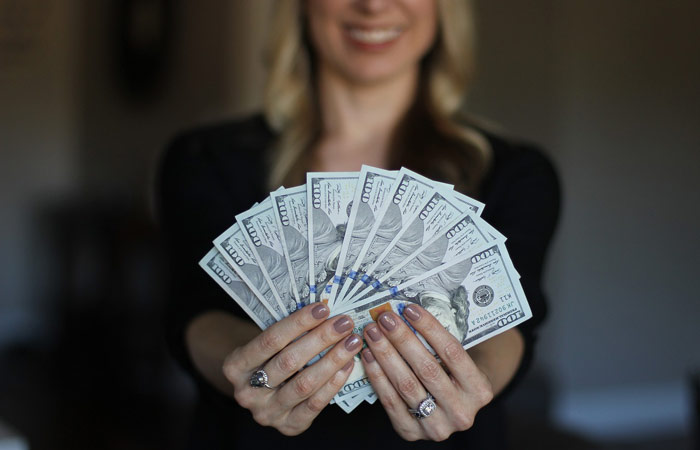 Become a Freelancer 
We keep freelancing on our 1st list for many reasons. Freelancing is now on the trend. A freelancer means a free job; there are no time tables to work. You can work anytime, anywhere. If you like to write, you will earn money from selling articles. For articles, there are considerable demands in any marketplace.
I think there is nothing to learn about writing articles so that you can start without any hassle. If you like to design, you can learn graphic design. After learning graphics design, you can earn money from making company logos, visiting cards, and any design. If you want to learn graphics design, you can follow any paid course.
There are many ways to earn money from the marketplace; you can also learn SEO, Web Designing, etc. That will help you in the future to be experts as well as to be billionaires.
Create Your Blog 
If you like to write and want to start your own business, you can focus on blogging. Now Blogging is a smart profession. You can write with travel, technology, mobile tips, and computer tips. 1st you have to buy the domain and hosting, then gather some knowledge about WordPress or Google blogger. Then you can earn money from Google Adsense. This is the best way to earn money from Google. In that way, you can make money from home easily without any hassle.
Become a YouTuber 
Youtube is now a trending profession. If you like to make videos, then you can earn money from youtube. Many people work on youtube. There is nothing needed to start a YouTubing; just you need one mobile phone to shoot video and edit.
So, now the question is what, to begin with, so this answer is you can start with whatever you like to do. As if you like to travel, then you can shoot a traveling video and then upload it. So after uploading a video, you have to fill up 4 thousand watch hours and 1000 subscribers. Then have to apply for youtube monetization; if you successfully fill up youtube terms, then Google will pay you.
Photography 
I think this is the best way to earn money from online. If you like to capture natural beauty or other things, then you can earn money to sell your photos. There are many websites online where you can easily sell your photos for a good profit. This way is very easy, so you can start without any confusion. There are many websites and youtube channels where they teach photography techniques for free. You can also buy paid courses online.
Read More: How to Get T-Mobile No Credit Check Plans
Become a Graphics Designer 
If you have skills in card design, logo design, poster design, t-shirt design there are many online and offline opportunities for graphics designers. You can join any marketplace ( Fiberr.com, Upwork.com, Frealancer.com), you can also join any company as a graphics designer. First, you have to gather proper knowledge in Graphics Design, then think about earning money.
Digital Marketing
Digital marketing is the process of earning a commission by promoting other company's products. Select a product that you like, then promote it to others and earn a piece of profit from each sale. Many companies have a Digital marketing program like Amazon, Alibaba, Walmart, etc. You can promote these offers on your blog or in social media platforms, YouTube, or websites. You will get a commission when someone uses your links to purchase. You can also earn money from websites and YouTube by Google AdSense. In the world, many people work with Digital marketing, so that you can start it right now.
Final Word
There are many ways to earn money from online; we tried to give you the best way to make money from home. This way, you need to gain good skills from a reputable coaching center (or on YouTube) before jumping into the first step. Next time we will try to give you the details, each in a different way. So hopefully, it will be the best journey online.