Do you want to enjoy the peace of mind that comes from not having to worry about where you left your motorcycle? Because of their small size and ease of agility, motorcycles are ideal targets for would-be criminals. That's why you need to have a GPS tracker for your bike. It can be hidden in a place that would be hard for anyone to find so that you have a better chance of getting your bike back. They are tremendously beneficial Are there any Motorcycle GPS tracker no monthly fee? Which are the best ones in the market? Let's deep dive into it.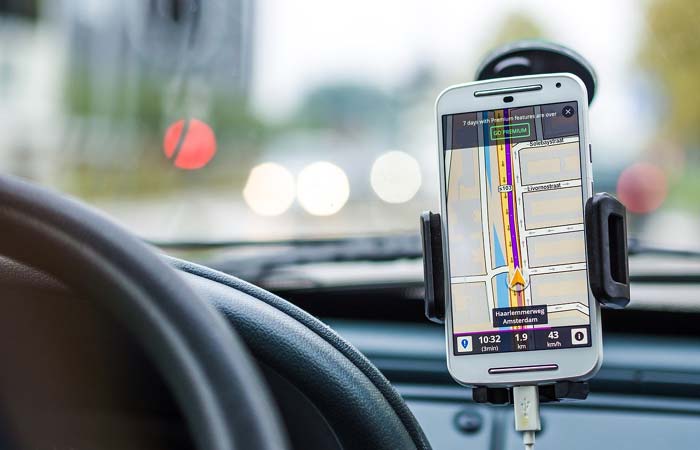 Buying Motorcycle GPS Tracker No Monthly Fee
So many things to think about and take into account when you buy a Motorcycle GPS tracker no monthly fee. This section will give you a better idea of things to look for when purchasing a motorbike tracker.
Costs
Using a GPS tracker that doesn't charge a monthly cost is a great way to save money if you're on the budget. Most of the tracker's features are available to you. As it turns out, there seem to be surprisingly a few high-quality trackers available for free that you may use with confidence. The GPS trackers themselves cost money, which is an essential factor to keep in mind if you're trying to stick to a budget.
Tracking Technology
Trackers use different types of technologies, each of which has a distinct speed, precision, and dependability. Consider the speed at which a gadget may receive location updates when making a purchase for your motorbike. A device that pings its position every 1 minute at the slowest is probably what you're looking for. Look for GPS-based gadgets as well. In places with limited network coverage, devices that exclusively utilize cellular connectivity may be less dependable.
Anti-Theft Features
A GPS tracker for your motorbike with anti-theft capabilities is a must-have. Real-time warnings are important, particularly when the motorbike is outside of your geo-fenced region. A unique feature of some trackers is the ability to cut the engine if the bike is stolen. This lets you stop the bike from afar if it has been stolen. Then the police can use the real-time GPS information to locate the motorbike and bring it back to you.
Durability
If you want to keep an eye on your motorcycle, you just have to have a GPS tracker that you can trust to work. It's very common for GPS trackers that are created for motorcycles to show up in a weather-resistant case, which protects them from the rainfall. Your GPS tracker won't survive long without this protection, and you'll be out of money.
Make sure you're using a product designed exclusively for motorbikes, or that the motorcycle is protected with a waterproof cover. For the safety of your motorbike, you need a tracker which can operate in both high heat and freezing cold.
Battery Life
When it comes to the reliability of a tracking gadget, battery life is very important. If you're looking for motorbike trackers, this should be one of your first considerations. Two weeks is a good amount of time for a battery to last. To save battery, seek for features like automated power-saving mode while the bike is parked and low battery notifications to notify you when it's time for a charge up.
Satellite or Cellular
Satellite and cellular trackers are the most common types of trackers out there. They work in many places because they use satellites to keep track of information. If you're looking for a free method to keep an eye on your kids, this choice may not be for you.
The cellular option is also good. This implies that the GPS tracker can only send data while it is inside the cellular provider's coverage area. The negative of this choice is that you might not get the coverage you want.
Top 10 Best Motorcycle GPS Tracker No Monthly Fee
There are a lot of possibilities when you search for "Motorcycle GPS Tracker No Monthly Fee" on the internet. It might be difficult to find the right tracking device for your needs. Check out our selection of the finest GPS trackers that don't need a monthly membership plan:
Even while GPS Tracker Trackimo seems to be a little and lightweight device, it packs a punch when it matters. Plus, it has some excellent features and an inexpensive monthly subscription plan that makes it a decent option for anybody who wants to keep track of their locations without a lot of hassle.
Trackimo, because of its small size and how it keeps track of your data, seems to be better for city explorations than ones in the woods. One of Trackimo's best features is that it comes with a year of service and can use quad-band GSM.
Product Differentiator
Despite its small size, this GPS device is very strong and has a clearly marked SOS button. It also comes with free GPS service for the first year.
Best feature is its small size and thickness
The accuracy and price is just the best in the business.
It's easy to set up
Cons:
The worst feature is very poor battery life.
Sometime it can be probel connect with mobile
If you're searching for the ideal GPS tracker for motorbikes, Trackmate GPS trackers really should be one of the primary choices. It's tiny and lightweight, yet it's built to last. Whether you're on the road or at work, you won't have to worry about it being damaged by bumps and falls.
Pets, children, deliveries, and the elderly could all benefit from the real-time Hardwire position tracker. The GPS tracking device contains a speed as well as a battery indicator that warns you when the battery is running low and movement is detected. Now you can track your bike way more easily. This is the most cost-effective choice on the list, with a price tag that belies the high quality of the product.
Product Differentiator
If you have AT&T, Verizon, or T-Mobile, you can use this app to find out your phone's current status and get three free test devices.Pros:
Tracking worked perfectly!
You can set up notifications when the ignition is turned on or off.
Very easy to enrol in monitoring services.
Cons:
A scanner just makes them bigger and more blurry.
Installation instructions were not available on the website for downloading.
Coming in at number three on this list is the AES RGT90 GPS Tracker. As a basic means of keeping track of things, we think this could be exactly what you need.
If you don't know how to connect it or how to use complicated software, you won't have to think about it at all. Geofencing alerts may even be set up to notify you when the object you're keeping a close eye on is no longer inside your designated area. Small enough to be hidden, but not so big that it's a bad thing, this fantastic GPS Tracker will ensure the safety of your motorcycle.
Product Differentiator
A single charge can last for 90 days, and it comes with 3 months of online tracking free service for the first two months.Pros:
This product worked like a charm!
Good battery life lasted about 2 weeks per full charge.
Cons:
It stops sometimes. The container is way too big to conceal.
It looks like it was made for trucks and trains
GPS-based data recording gadget VBOX Sport can track everything, including acceleration, brake, zero-to-zero, and G-forces at a reasonable price point. You can put the palm-sized device right next to your handlebars and it will measure how well your bike speeds up, brakes, and handles with the same precision and accuracy you see in motorbike commercials.
In terms of accuracy, the VBOX Sport is pretty good. The unit is built quite well, and it feels strong, durable, and is well-designed. The Sport is waterproof, so you can take it off-road. It's not the cheapest, but I think it's worth the money and is an important tool for anyone who mods, tunes, or races their car.
Product Differentiator
Look out for its long lasting 6hr Battery life and 10Hz GPS Engine after making 3 payments only.Pros:
Cons:
Sometime it can be probel connect with mobile
Last but not least, we have GPSit Vehicle Asset, which provides real-time information on the position of your motorbike. With this gadget, you'll be able to keep track of all of your motorcycle's journeys and miles as well as the time spent idle and stopped, as well as crucial events and landmarks.
The fact that it is tiny, waterproof, strong, and provides real-time GPS monitoring makes it our top selection for the best no-monthly fee GPS tracking gadget. GPSit's primary selling point is its simplicity of setup. After the first year, there is a cost for servicing, which is similar to the previous model's OBD problems.
Product Differentiator
It has better data mapping intervals and is easy to set up with three wires and a one-year subscription.Pros:
This Item WORKS GREAT! Best Part is Customer support
Under the hood it receives good GPS and cell signals.
Installation info is pretty scarce
Cons:
There was no installation manual.
The SinoTrack 4G Tracker for Vehicles is a small, lightweight, and easy-to-install device that can track vehicle location. The device comes with a built-in GSM module and GPS antenna. It can be monitored through SMS messages or a web interface. The device can also be used as a two-way communication system for sending voice messages from one vehicle to another. It is most effective to provide cargo vehicle location accurately
The SinoTrack 4G GPS Tracker for Vehicles is a device that can be installed on cars, bikes, or other vehicles. It is an all-in-one device that provides various functions, such as tracking the vehicle's location and monitoring its condition. The SinoTrack 4G GPS Tracker for Vehicles has many beneficial features. For example, the device can monitor the vehicle's status and notify users of any issues with the car. So You will get instant updates on the vehicle's level and take the initiative.
The SinoTrack 4G GPS Tracker for Vehicles also has a tracking feature that allows users to see where their car is at all times. This makes it easy for drivers to find their vehicles in crowded parking lots or if they have misplaced them elsewhere.
Pros
SinoTrack 4G GPS Tracker uses innovative technology and confirms accurate vehicle location tracking.
The SinoTrack 4G GPS Tracker for Vehicles is a small, lightweight, and compact device that can be installed in any car.
It also tracks the speed limit of vehicles and traveling time.
Has seven days of standby battery life and 24 hours continuous service system.
It has an SOS button which can inform the police instantly.
Cons
The cons that the SinoTrack 4G GPS Tracker for Vehicles has are:
The battery can only last for about a week.
The signal is not as strong as the other GPS trackers.
The device is not waterproof.
The Invoxia Real-Time GPS Tracker is a small device that can be attached to any car parts. It will track the item's location and send alerts when it reaches a bit out of range. The device has a built-in battery that can last up to two weeks without recharging. It also has an SOS button that, when pressed, will send an alert with the user's location and contact details to their emergency contacts. The tracker also comes with an app that allows you to view your location history on a map and add other items for tracking kids' items.
Pros
The Pros of the Invoxia Real Time GPS Tracker are:
It is small and discreet
It has a long battery life
It has an SOS button
It can be used on multiple devices
Cons
The cons of the Invoxia GPS tracker are given below
This device is a bit costly
There is no way to track the device unless you have an internet connection.
The 4G GPS Tracker for Vehicles Hidden is a device that can be installed in a vehicle and sends the car's location to an online account. It also provides information such as speed, driving direction, and more. This device is helpful for parents who want to keep track of their children's location. It will allow them to monitor their children's driving habits, including driving conditions and stoppage. The 4G GPS Tracker for Vehicles Hidden is also beneficial for people who want to track the location of their company vehicles or rented homes.
Pros
The device can be hidden inside the vehicle and is not detectable by thieves.
It also has a built-in GSM module that sends SMS alerts when the vehicle moves out of a predefined area.
It is perfect for parents who need to keep track of their children's driving habits
Good for tracking company employees to know how they use the car.
Cons
Some people dislike this technology because they feel like breaking privacy.
This GPS tracker is a device that can track the location of vehicles. An electronic device installed inside a car or truck sends signals to satellites. This vehicle GPS tracker can be installed inside a car or truck and send alerts to satellites. It is mainly used for tracking the location of vehicles, but it also has some other functions like monitoring the speed and fuel consumption, remotely locking or unlocking doors, etc.
Pros
The Senpinkboo GPS tracker is a device that can be installed in any car that you own.
It has an alarm system and SOS call button, which will alert the owner and authorities when there is an emergency.
It can track your car's speed and the location at any given time
It's easy to install
The device can also monitor fuel consumption, speed, engine temperature, and more.·
Cons
It does not have a built-in GSM module, so you will need to buy a new SIM card or connect one to access the tracking system.
The YangDiana Car GPS Tracker is a small device that can be attached to the car. It has a GSM and GPS option, which can be connected to the internet via a 3G or 4G network. The device is compatible with Android and iOS smartphones. The YangDiana Car GPS Tracker has many usability and benefits.
One of the most popular ones is that it helps parents monitor their children's driving habits while at work or on vacation. Another usability is that it helps find lost cars if they were stolen or misplaced somewhere around the city while owners are away from home. YangDiana Car GPS Tracker is a device that many people use. It has a lot of benefits that make it worth the purchase.
Pros
Easy installation system
Voice guidance facility
Clear map display option
Smart alerts button available
Cons
The battery life on this device isn't very long
It doesn't have a live tracking feature.
Parting words
In most cases, the Motorcycle GPS tracker no monthly fee sends signals to an application on your PC or smartphone. This makes it possible for your program or application to access large amounts of data. GPS trackers have grown more inexpensive because of technological advancements around the world. When looking for these products, it is also important to take into account the equipment' protection features. This is due to the fact that they will have to deal with the severity of nature on a regular basis.
Frequently Asked Questions
#Q: How to track my vehicle?
To track vehicles, the first thing you can do is just use the built-in GPS. Then to keep an eye on your child is to get a GPS tracking app like Google Maps or SpySat. You can also put in a GPS tracker and connect it to your phone.
#Q: How do I install a vehicle tracker?
You can put a GPS tracking device in almost any place on a car or a fleet of cars. You can put it in the front or back bumper, the wheel wells, under the floor mats or seat covers, or in the glove box. However, in order to monitor a fleet of vehicles, onboard diagnostics (OBD) ports are used to connect GPS trackers to the dashboard.
#Q: Are real-time GPS trackers capable of pinpointing your precise location?
As a security measure, real-time tracking is very useful because it allows owners to know where their cars are at all times. Moreover, if the car is stolen, the GPS monitoring system may be able to assist law enforcement in locating the stolen vehicle.
#Q: The power source of a GPS tracking device?
The onboard diagnostics (OBD-II) connection, a cigarette lighter, an accessory socket, or an internal battery are the most common ways to power the tracker in a vehicle. Afterwards, it sends the data it has gathered to the technology that helps the user to combine and analyse it.