Together in word, AT&T's Smart Wi-Fi is a mobile connection manager app. It's a "free" program that searches for and connects to available hotspots. This Google Play app (not available for iOS) logs when a user fails to connect to available hotspots, producing a list for further examination. The user can save these connections for later usage if desired. It also displays current Wi-Fi and cellular data usage.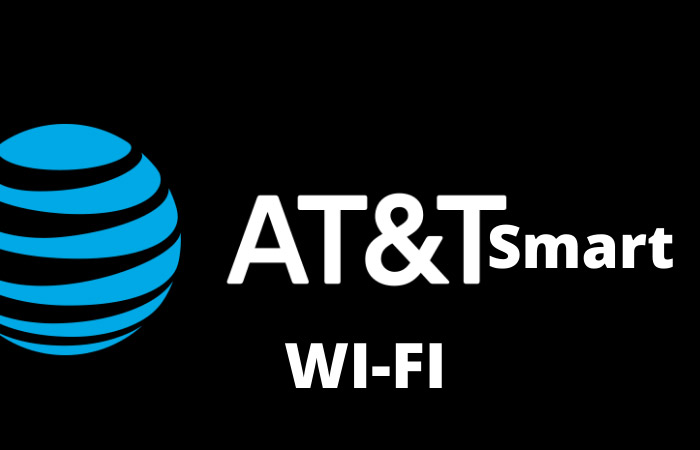 Users of the AT&T Smart Wi-Fi app can take advantage of Wi-Fi whenever possible. If the Android Wi-Fi toggle is enabled, AT&T Wi-Fi will automatically switch to hotspots. Cellular signals will be searched for if the toggle is turned off. Many background apps might rapidly drain your allotted amount of resources.
In this article we will discuss all about what is at&t smart Wi-Fi and how does it work.
AT&T Smart Wi-Fi and Accessibility Services
Numerous Android applications have "accessibility services," which enable impaired people to get the most out of their mobile devices. Google has made it a default feature for a number of them, including the screen reader's speech-to-text functionality and Braille back.
AT&T, like many other app developers, made unintended or unanticipated use of accessibility features. Google has now adjusted Android's APIs in order to improve its cyber defenses against such attacks.
Utilize AT&T's Smart Wi-Fi Capabilities
To turn on or off Wi-Fi, go to the home screen of the AT&T Smart Wi-Fi app and select Enable or Disable next to the Wi-Fi icon, respectively.
To view your cellular and Wi-Fi data use, click Check Data.
To examine hotspot chances that were noticed but not tied to this week, click Seen Hotspots.
MY Spots allows you to view and manage previously connected hotspots.
Scan for available and active Wi-Fi hotspots.
Establish a Connection to a New Wi-Fi Network
To Use the at&t Smart Wi-fi App to Search for and Connect to a New Wi-fi Network
Activate Wi-Fi.
Scan is the option.
Connect to a Wi-Fi network.
After successfully connecting, my Spots will now include the Wi-Fi network.
In the future, you'll automatically connect to this Wi-Fi network.
Manage Automatic Wi-Fi Connections
To View and Modify Your Wi-fi Hotspot Auto-connection Settings, Follow These Steps
You can examine your current Wi-Fi Hotspot settings by selecting Auto-connect Wi-Fi Hotspot Setting from the drop-down menu.
Select Tips to modify your settings.
Select the desired choice using the slider bar.
Activate the Battery Saver
To enhance battery life and performance when using Wi-Fi
Choose the Menu icon (upper-right corner).
Choose Options.
Select Battery Saver by swiping the bar.
Deactivate the Wi-Fi network in My Spots
To Prevent a Network From Auto-connecting, Remove It From My Spots
SELECT MY LOCATIONS.
To select a Wi-Fi network, tap it.
Choose Remove.
Confirm by selecting Remove once more.
Difference between Smart Wi-Fi and Normal Wi-Fi
IT doesn't have to do anything since smart Wi-Fi automatically adapts to changing conditions to maximize wireless signal strength and coverage. RF Beamflex+ technology, patented by Ruckus, detects user locations and device orientations to optimize the Wi-Fi signal on-the-fly.In benchmark tests, Smart Wi-Fi leads.
Additionally, Smart Wi-Fi is almost 20 percent more efficient in low-connectivity situations without direct line-of-sight to the router. Smart Wi-Fi can cover 1,500sq. Ft. per unit in terms of coverage alone.
On the other hand, Normal Wi-Fi using the conventional 2.4 GHz band can often reach distances of 150 feet (46 meters) indoors and 300 feet (92 meters) outside, according to a general rule of thumb in home networking. In the 5 GHz band, older 802.11a routers could cover about one-third of these distances.
Related Article:
What is a Smart WIFI Router?
Smart home devices are becoming more affordable and sophisticated in this new era of technology. Wi-Fi becomes increasingly important as the number of smart devices in your home grows.
You and your family will need a powerful Wi-Fi router in order to use your smart devices to their full potential. By utilizing a smart Wi-Fi router, you can be certain of always having a stable connection. To keep the internet running smoothly, it identifies and mitigates potential dangers.
By moving your internet to a separate physical connection, the router will be able to achieve this. The typical router in your business or house has nothing on a smart WIFI. In a normal router, only the connected devices can access the internet. Still, you'll be able to access the web and stay connected to all of your key applications.
By utilizing a smart Wi-Fi router, you can ensure that mobile devices and programs connect with one another without encountering any issues. Because of this, you and your smart home gadgets are always in communication. This implies that your apps will be able to respond immediately to any difficulties and automatically improve the WIFI experience.
Does AT&T Smart Wi-Fi App has the tendency to Bloat ware?
Many AT&T customers believe the "Smart Wi-Fi" software to be bloat ware that should be deleted (if possible) or disabled as soon as possible. Bloat ware consumes your device's storage space (RAM) and degrades its performance.
Background programs, such as Smart Wi-Fi, dominate resources by consuming valuable data and battery power. By uninstalling or disabling them, they no longer receive updates or run in the background, freeing up even more of your device's resources.
Frequently Asked Question
What does smart WIFI mean?
In order to maximize wireless signal strength and coverage, smart Wi-Fi automatically adapts to changes in the surrounding environment. This new network is so intelligent that it can pinpoint the exact location of your devices in your home, guaranteeing you're always connected to the strongest signal.
Is Smart Wi-Fi gotten at any cost?
Smart WiFi seamlessly integrates your 2.4 GHz and 5 GHz WiFi networks into a single, powerful network. The best part is that it is included at no additional cost when you subscribe to Altice One.
Is there a presence of wireless Wi-Fi in smart TVs?
Wireless networking should be possible at the initial setup of your Smart TV or via network settings on all models. Rather than connecting your router to your television via wireless connection, you can connect your router and television with an ethernet cable.
Weekly Hot Posts 🔥