Netflix is a subscription-based streaming program that allows our users to view television series and movies on any internet-connected device without being interrupted by advertisements. Additionally, you may download TV series and movies to your iOS, Android, or Windows 10 device so that you can watch them even when you are not connected to the internet. Now to use this Netflix on TV without Wi-Fi we need to know about How to use Netflix from phone to their TV without Wi-Fi. In order to stream Netflix to your TV, you'll need a 3rd-party device, which I'll go into in a moment.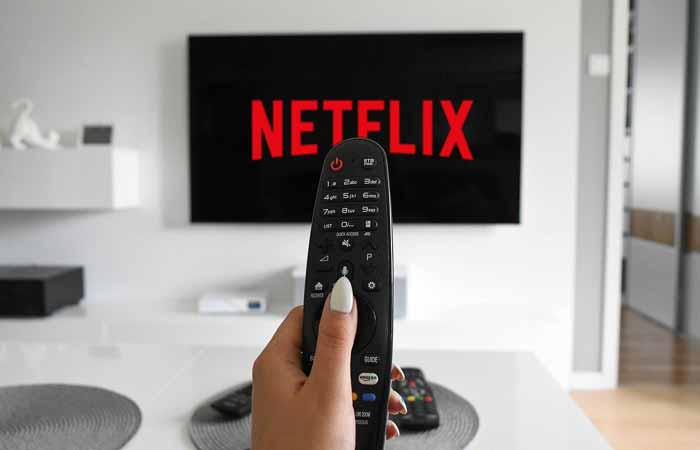 Now let's see how to use Netflix from phone to TV without Wi-Fi very easily:
1. Google Chromecast Is Good Option
A Chromecast is essentially a conduit between your phone or tablet and your television. It's powered with a Micro-USB cable that comes with the device. It's the ideal present for Android enthusiasts.
Let's Set Up Google Chromecast
Connect your USB cable to the Chromsecast device from Google.
Connect the other end to an electrical outlet.
To stop the Chromsecast from flickering, tap and power button for a few seconds after it has turned on.
An HDMI cable is required to connect the Chromecast to your television.
Setting up Mobile Hotspot
Make sure you have a phone, tablet, or laptop ready.
Check to see if mobile data is enabled before setting up a hotspot.
Allow the device to function as a wireless router by putting it away.
Make a connection between Google's Chromsecast and your hotspot.
After you have completed the connection of the Chromecast, you will be given a verification code.
Check the code to make sure it is correct.
After that, you'll need to select the network to which your Chromecast is connected while connected to the mobile hotspot.
2. Connect the Ethernet Cable to the Chromecast
The Chromecast does not include an ethernet port, but you can purchase an ethernet adaptor for a very low price if you so desire.
Now let's back in the step:
Connect your Chromecast to an HDMI port on your television that is operational.
Connect your Chromecast device to your ethernet adapter using the USB cable that came with it.
Connect the other end of the ethernet wire to the other end of the Ethernet adapter.
Chromecast will now be used without the need for a wireless connection.
3. By Using Local Data
First, go to #1 and follow the instructions. To connect to your Chromecast, you can utilize a free universal app that you can get from the application store. This allows you to see all of your gallery content on TV, even if you don't have access to the internet at all.
4. Mirror the Screen of Your Phone on Your Television
Check to see if your smart phone or tablet has HDMI or MHL. It's rather simple to mirror your device's screen to a smart TV or normal TV without wifi once you've checked this and purchased the necessary cables:
Plug one end of the HDMI converter into the USB type C connector on your phone if it has one, like the latest Galaxy phones do. MHL cables are the same. However, because the converter occupies the USB-C or micro USB connector, you won't be able to charge your phone.
As a last step, connect the HDMI/MHL cable to an adaptor and then to the TV.
You can begin mirroring as soon as you switch your television to the correct input.
It can be difficult to cast and reflect your smart gadgets on a TV without wifi in today's world, which primarily relies on wireless connections for everyday chores. It doesn't matter if you're using mobile data or ethernet to connect Chromecast to the internet.
The internet isn't required if you have the correct equipment, and you don't even need Chromecast. There are a number of methods you can use to get around the problem.
Weekly Hot Posts 🔥