Firestick is the best invention by Amazon. It was launched in 2014. It's basically used to stream movies, animation, and videos. It gained popularity because of its portability and congruence. For its small and rectangular structure, it's suitable to take it with you while traveling. To stream videos with Firestick, you'll definitely need a controller, which indicates remote. Because of its loss, unavailability, or destruction; you may get worried about how you can control your Firestick now.
Connect Firestick to WiFi without a Remote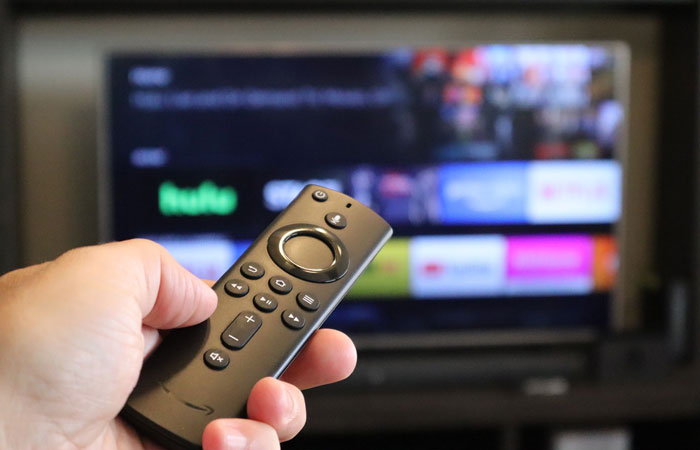 There also would be a question knocking at your mind, how to connect Firestick to WiFi without a remote. Amazon also thought about it. Therefore, they've created other options to solve this issue so that you can use your gadget at any time. Let's discuss it.
How to Connect Firestick to WiFi without a Remote in Easy Steps
You still can set up Firestick to TV without a remote. Remote is just an option only. There ain't any necessity. Thankfully steps are easy.
Why Set up Firestick without the Remote?

Mostly you'll seek a remote free option when you'd lost it. Other reasons might be to use Firestick more smartly, to use Firestick for personal purposes, or settings on it are very limited. Besides some people won't prefer to carry a remote with them while exploring! But whatever the reasons are, you can cover those up.
So, you have to learn to set up Firestick initials foremost.
Step 1
Unboxing the FireTV Stick: First of all, you have to unbox the Firestick package which you've ordered. The items are; an adapter, power cord, HDMI extender, and the stick itself. To run the Firestick you have to plug all components together.
You have to insert a USB power cord into the power adapter.
Other ends of the cord should be connected with the stick.
After setting those, insert the stick itself to the HDMI port of the television. Make sure that HDMI is near to the TV's input.
Step 2
Download the FireTV Remote app: Through this app, you can use your smartphone or device as a remote. You can run your phone as hardware. To download this app.
Go to the play store or app store of your android or iOS device. Search FIRETV REMOTE APP on the title bar. When the licensed and most downloaded app will come to your vision, click for download. Wait for a while. After downloading, wait for installation. Then select your brand of TV on your phone.
Step 3
Sign Up and Sign In: Once you're done with the installation of the remote app, you have to sign in or up for this app. Since you're new to this app, you have to create an account as we call it sign up. To sign up, you have to fill a form where your name, an email will be required.
Type a password to secure your account. Afterward again you have to nominate the same password for confirmation. After finishing fill-ups you have to log in to your account using credentials.
Step 4
Inputting the 4-digit code: After signing in, your connected television screen will exhibit a 4-digit code. In order to pair your phone and television, you'll need to enter those 4-digits on your phone. If you've typed correctly you'll see that your television and phone are paired with each other.
Step 5
Pressing the Home and Play Buttons: after typing the code your system would like to check whether it's synchronized or not between phone and TV. So it will ask you to press some buttons. For example; your system will ask you to press the home button.
Afterward, ask you to press the play or pause button. If your television isn't working according to the command, restart the TV. There might be problems with signals.
Step 6
Selecting language: It's your own personal choice. You can choose your native language or simply English because some programs aren't available in other languages.
Step 7
Saving WiFi passwords: After selecting your suitable language, your system will ask you for saving your WiFi password. It's better to save passwords so that there won't be any need every single time it while switching the TV.
Step 8
Opt-in or out of parental controls: Suppose You have kids. So this option will help you to limit what your kids would see. Besides you can also disable it if you don't have that kind of botheration.
Step 9
Selection of programs: This is the final and main step. To entertain yourself you can select a bunch of TV apps that you wish to choose. Some popular streaming apps are Netflix, HBO Now, NBC, Vudu, Vidmate, Nick, etc. If you don't know any apps that ain't a problem. Just write 'Movie' or any sort of video that you're wishing to see. Your system will find it for you.
Now you're all set to dig into virtual entertainment.
You May Also Like:
How to Connect Firestick to WiFi without the Remote

For certain reasons or traveling, you may not have your remote with you. Nothing to worry about because your option is a hotspot. With the following steps, you can simply connect your Firestick to WiFi without any remote. All you'll need is two smartphones and Firestick itself.
Step 1. Open Hotspot
Take your first smartphone and open the hotspot option. Set SSID and password with keeping similar with the home network. This will help your Firestick to connect easily.
Step 2. Download FireTV Programme
This time you'll need your other phone. Search FireTV Programme in the search bar on the app store or play store according to your other phone. Then download. Wait a while for installation. You'll use this device as a remote.
Step 3. Plug your Stick into the TV
Input your Firestick into the HDMI port of the television directly.
Step 4. Configure your Network Settings

With your second device, navigate and select the wireless connection. Connect with the network. Or if you want to change the connection and connect with another network, you can even do that with your 2nd handset. Turn off your hotspot afterward so that you can either use your smartphone as a controller for your Firestick.
How to Set up Firestick without Remote and WiFi

Sometimes your device may not have enough space for new apps and sometimes your device is just not supported by certain apps because of RAM or processor. Amazon has given way too many alternatives for them so that everyone can have the opportunity to enjoy their programs.
Those are quite affordable and timesaver, sometimes even we have those at our home. Those techniques are done with an echo device, CEC remote. There are replacement remotes as well.
1. Use Echo or Echo Dots
For that, you'll need your Echo device. Your TV would be controlled by the Alexa app. So there's ain't any extra botheration of new apps. Just make sure you're connected with the same Amazon account.
Go to your Alexa app and select the 'More' option at the bottom of the phone screen. Now again select the 'Settings' and go to the 'TV & Video' option. Now tap the Fire TV option to link your Alexa device. After that follow on-screen instructions at conclusion.
2. Use a CEC-Based Controller
CEC's full form is 'Consumer Electronics Control.' It's a feature of HDMI to control HDMI-connected devices by using a single controller. If your TV was made after 2002, you can easily say that it's an HDMI-CEC supported TV. So through this universal controller, you can easily control your FireTV.
Or if you're unaware about whether it's CEC supported or not, check the manufacture through the web. Brands called CEC supported are Sony-Bravia, Philips-Easylink, Samsung -anynet+, Toshiba – CELink or Regza Link, etc.
3. Purchase a New Amazon Remote
If you're tired of those steps or you want to go for a shortcut or you don't want to mix up with one device to another, you can simply buy a brand-new Amazon remote. You can buy it from Amazon's shopping website or from stores that sell Amazon products.
Frequently Asked Question's (FAQ's)
#Q. Do I Need the Internet when using the Amazon Fire TV Program?
Actually not only Amazon Fire TV but also other smart devices are quite impossible to use without any internet connection or WiFi. Because when you'll stream, search or order, there will be data required. If you've downloaded your wanted show or movie, you won't need any internet connection. But That's a different case.
#Q. Do I need an Amazon Account to Access Shows?

You'll need an Amazon account to access all shows. Though customers are able to purchase and rent a selected video from the prime video catalog, without any Amazon prime and membership. But with the membership, there are huge libraries of collections that are opened to customers.
#Q. Can I have Multiple Firesticks Linked to my Amazon Account?
Amazon claimed officially through the website that you can stream up to three titles at the same time using one account. Besides you can stream the same titles to not more than two devices at once. That means you can actually have multiple Firesticks to link your Amazon account.
#Q. What Happens if my TV doesn't have an HDMI Port?
If you have a TV that doesn't have an HDMI port or older standard definition tube television, some kind of adapter and junction switch box are available to solve your problem. The adapters will downsample the signal to the TV. Or you can just simply buy an HDMI converter. These tools are available on Amazon Web.
Bottom Line

There's nothing to worry about if you lose your controller. Aforesaid procedures are very easy to follow that you can apply those anytime and anywhere. Therefore, you can stream your videos with a hassle-free method. But if you're still unable to set the initials, Let it be in the factory reset and try again. Besides you can talk through the helpline which is given on Amazon Web or with the products that you've purchased. So here's all of how to connect Firestick To WiFi without a remote.