No doubt at&t has a strong network, they are trying to cross their border to get the best benefit for users. They have a wide range of network coverage, network capability is well-enough and you won't face any sort of issue with their service. Recently, at&t is offering nationwide LTE service in the US. Network towers are favorable to LTE service, so they decide to run it. A USA native report says, at&t has fast LTE speed that is never provided by other internet providers. However, if once at&t LTE is not working with your device, you can try following steps to fix it.
Fix- AT&T LTE Not Working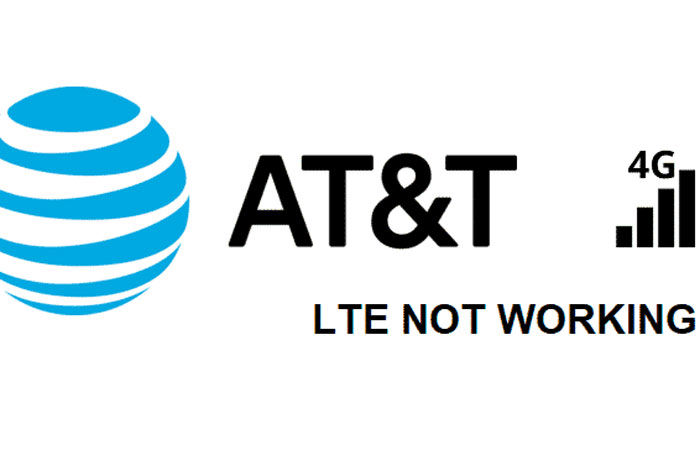 Fix AT&T LTE Not Working
1. Check Compatibility
Compatibility is the biggest measure for LTE networks. Not every device supports at&t LTE network range. The phone you are using must be a new generation phone as well as it should be compatible with at&t LTE requirements.
So, you have to check the compatibility first. At&t also provides some exciting phone deals, as a user you can buy their compatible phones. Moreover, you can conduct some research before purchasing a phone, then decide what you have to do. No worry, if you don't buy from at&t. Just make sure your bought phone is compatible with the AT & T network.
2. Check Coverage
The LTE network not working on At&t would be the reason for coverage. Make sure you are in right LTE coverage on your phone. At&t claims to provide full LTE coverage in the USA. Some technical difficulties prevent them from covering everything. You will have a 3G network icon not LTE, when you are out of coverage.
3. Make Airplane Mode On and Off
Try changing your current location or toggle airplane mode on for a few minutes. It will refresh the network connectivity. Then make the phone airplane mode to normal. Hope you will be able to see the LTE network icon and run every app with high-speed LTE connection.
4. Check Network Settings
Network settings are mandatory to get expected internet speed. To get reliable LTE speed, you have to make it enabled from settings. Some phones turn LTE to 2G, 3G networks when the battery is running low, so you have to set it that way.
There is truth behind disabling LTE. LTE connection eats up more battery because it serves faster data transfer rates and requires more power to achieve stable speed. So, make sure battery saver is not enabled on the device, if enabled, make it disabled to keep up with LTE service. Also ensure, LTE is not mistakenly restricted to 3G or 2G by you. Enable LTE feature on your phone, then restart the phone once. Now start using flawlessly.
Read More:
5. Restart The Device
If the methods mentioned above didn't work well. Restarting the device is a good decision. Press and hold the power button to restart. Be patient for a few seconds for restarting.
When it's turned on, check the network status icon. Also you can test LTE network speed on speedtest.net or download some stuff and browse any website.
6. Remove and Put Sim Card Again
The next tip is remove your sim card, make it adjustable with a port. You can try to change its position from SIM 1 to SIM 2. This is necessary because it may be ill-positioned due to flying unintentionally. So, eject the SIM card, then reposition it carefully with a SIM ejector. Now LTE connection would be seen.
7. Reset Network Settings
When nothing is still working and you can't rectify the error, just reset the network.
Steps to follow to do reset.
Go to phone Settings option
Find Reset/Backup & Reset option
Tap on it
From here tap on Network Settings Reset. It is important to know, this reset will erase all network settings, saved Wi-Fi network, paired Bluetooth devices etc.
Enter your phone PIN/Pattern to start resting.
Now confirm the reset.
Wait a few minutes to complete resetting. Now reboot the phone, then see if it is fixed or not. Factory reset is the last option you can try, if nothing is working at all.
8. Contact At&t
If everything doesn't work. You will have to contact At&t support center. Make sure LTE allowance is enabled to your account. It would be great support, in this type of issue. Hope they will definitely fix your LTE issue.
Conclusion
Disappearance of LTE connection will also be a reason for bad hardwire. You or someone can mistakenly throw your device that results in damage to hardwire. Repair the device from an authorized shop, so that it can work well with LTE. If you think your phone is ok but AT&T LTE Not Working, the above steps can help you for sure. Try everything step by step, if nothing works, call an at&t representative to fix your problem.
Frequently Asked Question
1. Why has my LTE suddenly stopped working?
There are a lot of factors behind the reason. You can try simply enabling airplane mode from settings option>>>Wireless & networks>>>Airplane mode. Or, toggle down the notification bar then tap on the Airplane mode icon.
2. Why is my iPhone's LTE not working?
To fix this issue on the iPhone, turn on airplane mode and off for a few seconds. Now have a look at 4G/3G connectivity on your phone.
iPhone users can also enable airplane mode from the home screen. Just swipe down the top, tap on airplane mode icon then turn it on and off.
3. What can I do to fix LTE not working?
Remove and Reinsert SIM card, if possible change the position SIM 1 to SIM2. Toggle on and off airplane mode. Restart the device. Change APN settings. These are primary rules to fix LTE issues on at&t.
Weekly Hot Posts 🔥