Safelink is a free government phone service for low-income families, commonly known as an Obama phone. It is a type of MVNO network operated by Tracfone, which connects to Verizon Wireless, AT&T, T-Mobile, Sprint, and U.S. Cellular networks, as well as other carriers in the country. Safelink-compatible cellphones, on the other hand, can only be used on GSM networks and are not locked.
How to Know Which Phone Is Compatible?
In the context of 'compatible phones,' we are referring to mobile phones that can be utilized with Safelink Wireless services and so are compatible with TracFone's networks. People who wish to use their current phones or who want to obtain a new cellphone somewhere and use it for Safelink services will find utilizing Safelink compatible phones to be especially useful at this time.
To know SafeLink compatible phones, categorized can be done into two age group which are seniors and mid-age group.
Seniors: This age group ranges between 42- 65 years of age. If you are not a 'modern' senior who wants all the sophisticated features of new phones, you will probably prefer a conventional phone or a flip phone. These phones are basic and designed for calling. They feature huge standard dial pads and are very user friendly. Answering and terminating calls with flip phones is as easy as opening and shutting the phone.
Mid- Age: Almost everyone today has a smartphone. Customers of Safelink wireless of this group may obtain a free entry-level smartphone in various states, but they can easily upgrade to a more powerful model. Smartphones provide multitasking, mobile gaming, social media interaction, and more. In addition to making and receiving calls and texts, a smartphone is required.
Safelink Compatibility Check Process
Many websites offer this type of facility. To ensure better confirmation, you must use an application system. However, some requirements are necessary to complete the task.
A SIM card is a must-have for any phone.
Keep your phone or tablet unlocked. If you can't make or receive calls, see the message "Contact service provider," or can't get to your contacts, your device is likely locked. So, you need to get in touch with your old network provider and ask them to unlock your cell phone.
You can either use a T-Mobile GSM, AT&T GSM, or Verizon CDMA phone; you can choose between a Sprint CDMA, U.S. Cellular CDMA, or GoSmart Mobile phone; or you can use Verizon CDMA.
If all requirements are full filled, then follow the instructions below
Please visit the Safelink Wireless website at safelinkwireless.com/en/Web/www/default/index.html #!/new home to begin enrollment.
After arriving at this page, enter your ZIP code in the box provided and hit the "Start" button.
Here's where you'll fill out an inquiry for the government's Lifeline Assistance plan.
Details about yourself, your residence, your eligibility, your mobile device, and so on will need to be entered here.
Submission of supporting documentation is optional but may speed up the review of your application.
Once you're satisfied that everything is accurate, click the "Submit" button.
The Safelink Communications team will review your application and let you know their thoughts in a few days. You can request a Safelink SIM registration kit if your phone is equipped with this service provider. Good news: you won't have to shell out cash for it. Instead, you will enjoy the service free of charge. It is usually mailed to the applicant soon after completing the application procedure.
How Do I Get a Safelink Wireless Compatible Phone?
You must insert a SIM card into the mobile phone to do this. Here are the steps you need to take to take off the battery and get started installing the SIM card:
Make sure your phone is turned off
Please take off the device's back cover and raise it.
Carefully take out the battery
Discover where the SIM card fits in the phone. It's usually visible once the battery is entirely removed.
Carefully insert your SIM card. Be sure the SIM card's gold contact is facing down. Moreover, make sure the SIM card is fully inserted into the slot.
After you've finished, put the battery back in.
Follow these directions to insert a SIM card into your phone without taking off the back cover:
Turn off your electronic gadgets.
Look at a phone's edges or sides for a SIM card slot.
Insert the SIM ripper into the slot next to the SIM card slot. The SIM slot will slide out of the phone in this way.
Ensure the SIM card is oriented correctly with the gold contact facing down.
When you're done, put the tray into its slot.
The second applies primarily to more recent models. Make sure the SIM card is inserted correctly.
Best 20 SafeLink Compatible Phones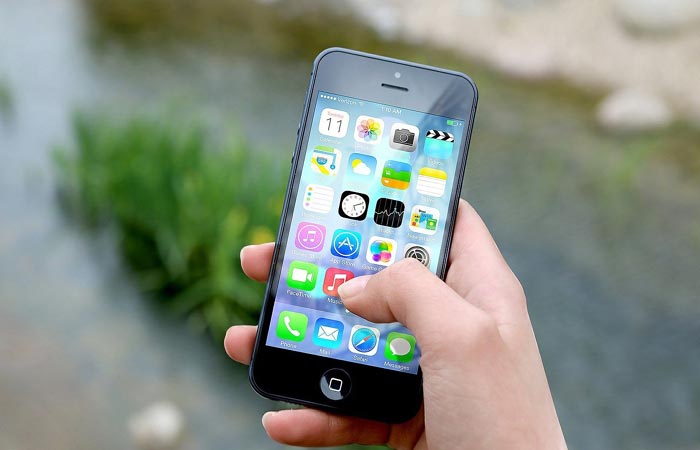 In case you want to explore phones that we haven't taken a look at above, we decided to present you with a complete list of those that are currently available on Safelink Wireless's online store and are, as such, 100% compatible with their network.
Specifications
This phone is unlocked and compatible with any carrier of choice on GSM and CDMA networks
Unlocked for All Carriers
256 GB Memory Storage Capacity
4G Cellular Technology
Adapter, USB Cable are included
Specifications
Pixel 4 is the phone Made the Google way
Approximate battery life based on a mix of talk, data, standby, mobile Hotspot
Support nano SIM and eSIM
Special Features Touchscreen, Bluetooth Enabled, Video Calling, 4K Video Recording, Text/Messaging, Dual Camera, Smartphone, Built-In GPS
USB-C to C cable, SIM tool, AC Adapter, OTG Dongle are included
Specifications
Get the more powerful S10 with a software update
High-quality camera lenses
Unlocked for all Wireless Carrier
128 Gb Memory Storage Capacity
6.4" endless quad HD+ dynamic AMOLED screen
Specifications
Works with ALL CARRIERS
6GB RAM, 128GB ROM STORAGE
Snapdragon 855 Processor
Bluetooth Wireless Technology Version 5.0
6. 1 inches, 3122×1440 resolution
Specifications
Factory unlocked iPhone 6s and Fully Gsm Unlocked
Compatible with e.g. AT&T, T-Mobile, Cricket, Metro, Mint, , Straight Talk, Sprint, Us Mobile, Ting Mobile, Boost Mobile, Simple Mobile, etc
Phone included with generic box with a charger, cable, and handsfree
This iPhone is able to update to the latest version of iOS
LTE Cellular Technology
Specifications
5. 7″ HD+ display with a 19: 9 aspect ratio
Play all day with a 3000 mAh battery
Fingerprint reader
Our exclusive software makes your phone easier to use
Unlocked for all Wireless Carrier
UMTS Cellular Technology
Specifications
Display: 5.83 inches PLS TFT capacitive touchscreen
Memory: 32GB 2GB RAM – microSD, up to 512 GB
Unlocked for all Wireless Carrier
2G Cellular Technology
Specifications
Google_android Operating System
4G Cellular Technology
Cellular Wireless communication technologies
8 GB Memory Storage Capacity
Specifications
The Phone will support the following Frequency Bands: GSM / HSPA / LTE (2G)
Unlocked devices are compatible with GSM carriers
4G, 3G, 2G Cellular Technology
2300 mAh Battery
5.0″ Full HD Display
Specifications
5.0″ touchscreen display; Android 6.0 Marshmallow; 1.4 GHz quad-core processor
Free $40 airtime bundle included
Promotional package includes 1000-minutes, 2000 text messages and 2GB of data with 60 days of service. Can be used with various TracFone rate plans
This phones does not Triple. Band (Frequency) Technology: CDMA2000 1X 1900/800
NOTE: Phone + airtime bundles do not include a physical card. Airtime is installed on the phone upon activation.
Specifications
5.0″ HD screen; 1.4 GHz quad-core processor; Android 6.0 Marshmallow
4G LTE; Wi-Fi capable; Bluetooth 4.2 wireless technology; MP3 Player
5 MP Camera/2 MP front facing Camera; Internal memory 8 GB; supports Micro SD memory card up to 32 GB (not included)
Plans sold separately
Specifications
This phone is unlocked for All Wireless Carrier
2GB Memory Storage Capacity
Android OS, v4.2.2 (Jelly Bean), v4.3, upgradable to v4.4.2 (KitKat)
Single sim card slot
USB cable are included
Specifications
4G LTE Unlocked Any GSM Nano Sim Carrier Desbloqueados GSM
1 Nano Sim card slot
5mp Flash LED + 2Mp Front Camera
MSM8909 Quad Core CPU 1.1GHz processor
Specifications
5″ HD Screen; 1.4 GHz Quad-Core processor; Android 8.1 Oreo
4G LTE; Wi-Fi capable; Bluetooth 4.2 wireless technology; MP3 player. Standby time: Up to 11.5 days
8 MP Camera/5 MP Front Facing Camera; Internal memory 16 GB; Supports Micro SD memory card up to 32GB (not included)
Plans sold separately.
Note: This phone is carrier locked; Customers must have had their locked device activated on service for no fewer than 12 months
Specifications
Unlocked for the freedom to choose your carrier
Compatible with AT&T, Sprint, T-Mobile, and Verizon networks.
6.5″ Max Vision HD, display
Up to three-day battery
13 MP dual camera system
Water-repellent design
Specifications
Qualcomm Snapdragon 210 processor, Android 6.0 Marshmallow OS
4G LTE speed
5″ TFT touch screen, 5.0MP camera
16GB internal memory plus microSD slot
Access your phone with a tap of your finger
Specifications
Brilliant 5″ qHD display
Fast quad-core processor and 4G LTE speeds
Dual 8 MP and 5 megapixel cameras
2,600 mAh battery and power-saving features
Waiving taxes and activation fee for limited time only
Specifications
1.1GHz Qualcomm Quad Core Snapdragon 210 CPU, 4G LTE speed
Android 6.0 (Marshmallow); 8GB Storage and 1GB RAM
5″ Touchscreen with 854×480 resolution; 5.0MP Camera LED Flash + 2MP Rear Camera
Expand storage up to 64GB by adding a microSD card (sold separately)
Bluetooth; WiFi; Dolby Audio premium sound
Specifications
Unlocked for the freedom to choose your carrier
4G compatible with AT&T, Sprint, T-Mobile, and Verizon networks.
Ultra-powerful 5G performance
64MP Triple Camera System
6GB RAM , 256GB Storage
Specifications
5.5″ touchscreen display; Android 7.0, nougat; 13 MP Camera/ 5 MP front facing Camera
4G LTE; Internal memory 16 GB; 1.4 GHz quad-core processor
Bluetooth 4.2 wireless technology; A-GPS/GPS capabilities
Supports Micro SD memory card up to 2 tb (not included)
Plans sold separately..
More SafeLink Compatible Phones
Safelink Compatible iPhones
Apple iPhone 6S
Apple iPhone 6S Plus
Apple iPhone 7
Apple iPhone 7 Plus
Apple iPhone 8
Apple iPhone 8 Plus
Apple iPhone XR
Apple iPhone 11
Apple iPhone XS
Apple iPhone 11 Pro
Apple iPhone XS Max
Apple iPhone 11 Pro Max
Safelink Compatible Android Phones
ALCATEL: Alcatel 1X Evolve
BLU: BLU View 1
GOOGLE: Google Pixel 3a XL, Google Pixel 2, Google Pixel 3a, Google Pixel 3, Google Pixel 3 XL, Google Pixel 4, Google Pixel 4 XL
LG: LG Rebel 4, LG Aristo 2, LG Rebel 3 5.0, LG K7, LG Phoenix 2 5.0, LG Premier Pro, LG Fiesta 2 5.5, LG Aristo 3, LG Stylo 3 Plus, LG Aristo 4+, LG K40, LG K8, LG X Charge, LH K30, LG Stylo 5, LG G7 Fit, LG Stylo 4, LG Q6, LG V30 Plus, LG G6, LG V30, LG V40 ThinQ, LG G8 ThinQ
MOTOROLA: Motorola Moto E5, Motorola E5 Play, Motorola G6, Motorola Moto E6, Motorola G6 Play, Motorola G7 Play, Motorola G7 Power, Motorola G7, Motorola One Action, Motorola Z4
NOKIA: Nokia 2.2, Nokia 4.2, Nokia 7.2, Nokia 9 PureView
RAZER: Razer Phone 2
SAMSUNG: Samsung Galaxy J2, Samsung Galaxy J3 Orbit, Samsung J3 Prime, Samsung Galaxy J7 Crown, Samsung Galaxy Express Prime3, Samsung Galaxy A6, Samsung Galaxy J7 Prime, Samsung Galaxy J7 Star, Samsung Galaxy A10e, Samsung Galaxy S6 Edge, Samsung Galaxy A20, Samsung Galaxy S7, Samsung Galaxy S8, Samsung Galaxy A50, Samsung Galaxy S8+, Samsung Galaxy S9, Samsung Galaxy S9+, Samsung Galaxy Note 8, Samsung Galaxy S10e, Samsung Galaxy Note 9, Samsung Galaxy S10, Samsung Galaxy S10+, Samsung Galaxy Note 10, Samsung Galaxy S20 5G
How to Activate Safelink Wireless Phone?
Activating a new SafeLink smartphone for a new line of service or a replacement device is simple if you follow some steps.
Step- 1: Remove everything from the box that came with your new SafeLink Wireless phone.
Step– 2: Plug in your new mobile phone by unwrapping the power cable and inserting it into it. Do not turn on the phone until it has completely charged. It will take between one and two hours for this to be completed.
Step– 3: Make sure you find the SafeLink activation card that comes with your box. You may activate your phone line by following the instructions on the card. Your phone is already activated if there is no activation card in your SafeLink box.
Step– 4: Make a test call on your mobile phone to ensure that it has been appropriately enabled. If the call is successful, your phone line is now operational.
Step– 5: Lastly, if you're having trouble activating your SafeLink Wireless phone, dial 800-977-3768.
How to Upgrade Safelink Compatible Phone
The company provides regular upgrades and offers on a mobile phones. Suppose you sign up for the service and fulfill the membership conditions. Depending on your preference, you can either bring your current phone or choose one from the options provided when you upgrade. The SafeLink wireless technology ought to be compatible with your selected phone. If you want to change the SafeLink phone, you'll need to ensure that the new phone works with the SafeLink wireless service. It's frustrating to buy a phone only to find out it won't work with your network. To avoid this error, you must know which phone companies sell SafeLink-compatible handsets.
Safelink Phone Unlock Process
To access your account, please visit the website of the service provider from whom you purchased the phone.
To access the unlocking process for a particular phone or device, find it in the list and click on View Details.
To unlock the desired gadget, click its image.
To identify your device configuration, go to the website and execute the best service.
Safelink Phone Replacement and Return Policy
You will get access to all handsets with effective configuration. Just "Like-New Condition." If something is broken, The company can only replace it with a similar product if we can't get the same thing or this policy is not accepted. To conclude, it is true that this network system works dedicatedly with a different configuration. You may choose whichever you want from the best 20 SafeLink-compatible phones in 2022. So make the right decision and enjoy the service.
Can We Transfer Our Safelink Service to Another Phone?
Yes, it is possible. You may accomplish this either by switching the SIM card to another phone that supports the network you are attempting to use, or by contacting customer care through the internet or phone to have the phone transferred for you. They will mail you a SIM card, which you may use with whatever phone you want to use it with.
Final Word
I hope the preceding post has cleared up any confusion you may have had regarding SafeLink and has also given you with a list of the phones that are SafeLink compatible. Communication is essential, and no one should be forced to face the digital gap just because they cannot afford it. SafeLink is a program that recognizes this and provides free phone and internet services to the underprivileged. Check out their program and apply if you are eligible to receive the advantages you deserve.
Frequently Asked Questions
Can I use any phone with SafeLink?
No, you can't use other phone with safelink. Safelink is cell phone provider of tracfone. As a result, mobile phones with SIM cards are compatible with the carrier Safelink.
How to upgrade my Safelink phone?
When you are available for an upgrade, you will automatically find a smartphone from safelink. The eligibility is solely dependent on the Federal Government's Poverty Guidelines.
How to check my Safelink balance?
Can I transfer our SafeLink service to another phone?
Yes, You can transfer transfer safelink service to another phone. But that can cause some problems because Tracfone keeps a record of the old ESN number.
Does SafeLink give free smartphones?
Yes, Safelink provides free smartphones. But that program is only for low income families. Via this program, one phone provides for the whole family, that includes free talk time and also internet data service.
Weekly Hot Posts 🔥