With the brawl against bank charges in the headlines, now is a good time to talk about some free online checking accounts. Many online banks offer free checking accounts, as well as accounts that earn interest. And people have already gotten used to cashless transactions. The increased prevalence of digital payment methods like virtual credit and debit cards is a clear indicator of how successful digitization has gotten. Whatever your financial situation, there is certainly a free checking account out there that will suit you. The free online checking account with virtual debit card for people to use today is the one we're going to look at today.
Free Online Checking Account with Virtual Debit Card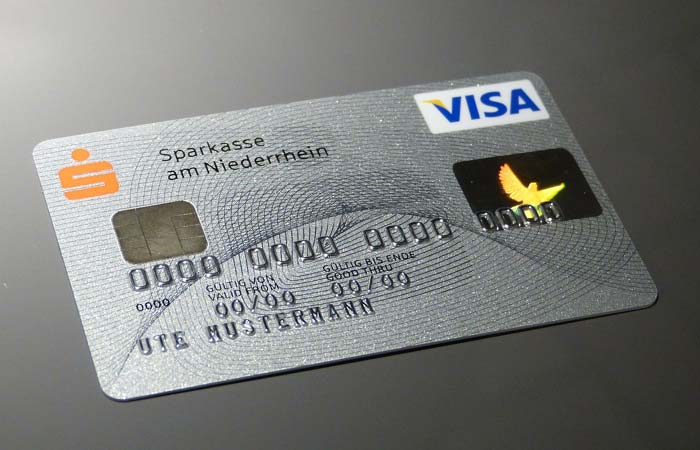 What Is a Free Checking Account?
Generally speaking, free checking is a checking account that doesn't charge you a monthly fee or have a balance requirement. That fee costs about $5 a month, according to current statistics, but it can vary. It's usually the difference between what a bank pays to depositors and the rate at which they can invest their money that makes them money.
To make more money, banks can invest the money of customers who have free checking accounts in other things. Free checking accounts are very rare in today's market. Most credit unions now impose some form of monthly charge unless your account satisfies specific conditions, such as establishing a minimum balance or getting direct payments.
What You Need in A Checking Account
If you want to find the best free online checking account with virtual debit Card, check out the following rules.:
No Monthly Maintenance Fees
No Or Low Monthly Balance Required
No Direct Deposit Requirement
Overdraft Options
Online Access
No ATM Fees
What is Virtual Debit or Credit Cards?
The sole difference between virtual and actual credit/debit cards is that the former are exclusively available online, while the latter are not. Using a website or mobile app, a virtual card provider can issue a virtual payment card that can be used online practically anywhere. Many of these firms will give them out for free. They're merely in your phone's digital wallet, not in your wallet.
They provide a secure and simple method of payment both online and in-store, thanks to their encryption. These numbers are 16 digits long and include a card verification number plus expiration date. They're completely random. There is no need for a physical card because they work the same way as regular credit cards do.
The 9 Best Free Online Checking Account with Virtual Debit Card
It's easy to create a free online checking account with instant virtual debit cards with an immediate debit card and start using the money you've saved. When you open an online bank account, you can quickly get a debit card that can be used at your physical location. A debit card may be issued to you instantly if you create a bank account online. Check it out.
1. Ally Bank
You can open a checking account with Ally Bank that doesn't charge a monthly service fee or require a deposit when you open it. If you have balances of less than $15,000, you get 0.1% APY. If you have balances of more than $15,000, you get 0.25 percent APY. Instead of your actual debit card number, a "virtual" one is used. This number is unique for each transaction and device, and it is merged with an encoded security code. These numbers can only be used once, and they can't be used in any other buy, by anybody else, and on any type of device.
Features:
This bank will provide comfort, security and flexibility for your checking account and don't need to any balance for the account activation.
Don't need any monthly fees for account maintenance
This bank has total 43000 no-fee all point ATMs
2. Chase Bank
Unless you satisfy the minimal monthly criteria, the Chase Total Checking isn't free in every sense of the word. Moreover, right now, you can earn a $225 bonus when you register an account and set up direct deposit! If you want to use Chase Total Checking, it costs $12 a month. One of the following things from below can be done to get the fee back.
You must keep at least $1,500 in your account at all times. You must have $500 or more in direct deposits to your account each month.
Keep an average balance of $5,000 in each of your Chase accounts on any given day.
In order to add your credit, debit, or Chase Liquid card to the digital wallet, Chase doesn't really charge you a fee at all. It's the first thing you need to do to start using cardless ATM access at Chase. You need to make sure you've added the debit card you want to use to your mobile wallet app.
Features:
This bank has more than 16000 ATMs and 4700 physical bank branch
You can online banking, online bill payment, theory waves the fees for paper checking transfers
You can use auto save feature for automatic transfer
Read More:
3. Capital One: 360
In this checking account, you get a small amount of interest in all of your balances. It doesn't cost money to open or keep the account. It also gives you unlimited access to even over 70,000 ATMs from Capital One, MoneyPass, and Allpoint, so you don't have to pay for them. You can easily open a 360-checking account online or in person at a Capital One store. Since you won't be touching or leaving your card in any places, using a virtual debit card is more convenient and safer than using cash. You also don't have to leave your card in.
Features:
You can online transactions without any maintenance or service fees
You may bank safely with their FDIC-insured checking accounts, which include Fraud protection.
At their branches or cafés, they provide in-person support with their pleasant Ambassadors.
4. Chime Bank
Chime is one of the first free mobile banking apps that changed the way people use them. They have a top-notch free checking account if you're willing to use it only on your phone. There are no fees for maintaining your account or having a certain balance. To get money directly up to two days faster, you can also use Chime. For banking, Chime doesn't have any physical locations. All of their banking is done online through the app. Everywhere you go, you can use the Chime Visa® Debit Card. It's made by The Bancorp Bank or Stride Bank, and Visa U.S.A. Inc. allows it to be used.
Features:
Don't need any monthly fees for account usage
With SpotMe service, Chime spots up to 200 dollars on debit card purchases without any overdraft fees
5. Current Bank
The free version of Current is a good checking account which you should take into account, but the premium version is also available. Over 40,000 fee-free ATM withdrawals, no minimum balance restrictions, no overdraft fees, and cash back at 1x points are all part of the deal. The virtual card included with every Current Account may be used while you are waiting for your actual card to arrive or if your card is now in the bedroom and you are sitting on the sofa. Virtual cards, like actual cards, may be suspended at any moment.
6. FNBO Direct
The FNBO Direct Online Checking Account costs only $1 to create, and you may earn interest in your balance. No monthly fees or inbound wire fees apply to this account. Allpoint's network of surcharge-free ATMs will be available to you with this account. A digital payment option may be linked to your FNBO Direct debit card to make in-store, app, or online purchases from the comfort of your mobile device.
Features:
Withdraw money from anytime and anywhere with your virtual debit card
You access to 55,000 surcharge-free ATMs
This bank has 2 million ATMs
This bank offer 1st class security and no monthly servicing free
7. GO2bank
As long as you received an acceptable direct deposit payment within the previous month's statement period, GO2bank will waive your $5 monthly charge. Plus, the bonuses are fantastic. One percent APY (Annual Percentage Yield) is now available on a savings account with a minimum balance of $5,000. When you buy eGift Cards from approximately 100 well-known retailers using the Go2bank app, you may earn up to 7% cash back and 3% cashback offers on Amazon eGift Cards2.
If you have a GO2bank virtual debit card, you can locate it on the app. Until you get your real debit card and activate it, you may make transactions with your virtual debit card online or by phone. Once you create a GO2bank account, your virtual debit card is only valid for 15 days or until you activate your actual debit card.
Features:
When you will eligible to direct deposit ,don't need to any monthly fees for that
No minimum balance need for open checking account or savings account from online
Overdraft protection of up to $200 is provided.
With a free countrywide ATM network, deposit cash at a nearby business.
8. Varo Money
Varo is a cutting-edge application and an actual bank that provides excellent interest-free checking. Besides earning interest, Varo does not need a minimum amount or monthly fees. Some users will have instant access to a virtual debit card, which they may use for online transactions or add to their digital wallet, while they wait for a physical card to arrive.
Features:
Varo Money Banking is also an FDIC member, which means that your deposits are insured up to $250,000 under the FDIC.
If your card lost, you can lock your card by phone within a minute
Don't charge monthly account fees, transfer fees and foreign transaction fees.
Make transactions at over 55,000 ATM checkpoints.
9. OnJuno
OnJuno is a checking account by definition, but it provides a remarkable rate of interest that will attract consumers. As of this writing, you may earn up to 1.20 percent annual percentage yield (APY) on balances of up to $30,000. OnJuno, on accounts up to $100,000 reduces to 0.25 percent after that. Their account may be opened for as little as $0, and there are no monthly fees! There are no fees for using their virtual debit card at ATMs that aren't in their service area.
Final Words
It is also more common for students and other people to keep less money and use more technology than older Americans. They might also not have a job yet, so they might not be able to get a direct deposit. They might also don't have other bank accounts. As a result, they have a stronger case for getting a Free Online Checking Account with a Virtual Debit Card ! You should be able to figure out that there are great choices for that, right? You might not need costs to create a checking account; all you need to do is choose a decent bank
Frequently Asked Questions
Is Free Checking Real?
Yes! As a general rule, a free checking account does not charge any kind of monthly cost to use its services. A monthly charge may be included in certain circumstances, but it may simply be avoided in others.
What are common checking account fees?
In addition to the monthly price, there are checking and savings accounts that cost on ATM withdrawals, ACH transfers, and more.
Do any banks offer a bonus for opening a checking account?
Yes! If you fulfil the bank's requirements, you might be eligible for a bonus when you create a new account. However, you shouldn't choose a bank based on a deposit bonus, but it can be a good way to get you excited.
Was this article helpful?