Mobile phones used to be expensive luxury products. Not everyone had the means to use it. But with time, it has become an essential tech product in our daily life. People are investing in cutting-edge technology such as TracFone VoLTE compatible phones to make daily life more comfortable. Nowadays, there are numerous things we can do with our smartphones. Interacting with people we love, doing an online business, and selling products are a few specimens.
The demand for these devices has increased regularly. So, the need for network service providers that supply reasonably priced cell phone plans have also increased. You may not know that Tracfone is one the major player when it comes to cheap price plans. In the coming section, we will discuss some best Tracfone VoLTE-compatible phones that might be worth investing in.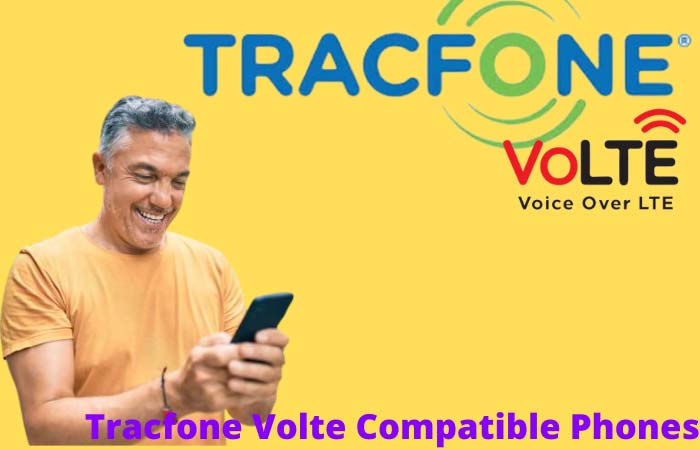 What is VoLTE Compatible Tracfone?
In early 2019 Tracfone declared to its user that the CDMA devices would not be accessible by the end of the year. But the company is very sensible also; they gave a choice to their users if people were required to hold their CDMA phone; the phone must have VoLTE technology. VoLTE means Voice over LTE. It is new cutting-edge technology that lets you make a call over 4G. Users experienced a great quality of HD voice, and the call setup speed became ultra-fast.
Before, Volte, smartphones used only 2G or 3g networks for calls. Users face problems like call drop, a long call setting time, etc. To reduce these problems and give users a great smooth experience, Volte-compatible phones have come. Some telecom company has planned to access 5G for voice calls shortly. The older style of 3G variants of TracFone's network will change in 2022. Some volte compatible phones are iPhone 6, Samsung s7, Motorola Moto E5, etc.
What Are the Benefits of Volte?
Improved voice quality.
Call setup faster.
Voice calls are made through LTE/4G.
You may make and receive calls using LTE/4G internet services like web browsing and tethering.
How do I Know if My Tracfone Phones are VoLTE Compatible?
You might be unsure about whether your smartphone is VoLTE compatible or not. You might need to know it because if it is not VoLTE compatible, you should replace it. However, to know whether your device is compatible, you must
Go to the phone's settings
Select the "SIM cards & mobile networks" section.
Following that, you may see whether there is a 'VoLTE' or 'Enhanced 4 G option. If you find this option, you can be assured that your device supports VoLTE.
Significant Benefits of VoLTE Over LTE
Voice-over LTE technology is becoming popular around the world. You might have observed that all the wireless network providers are now installing VoLTE. All of these companies provide a variety of services some of this, including video via mobile. A lot of devices/smartphones have access to VoLTE. This VoLTE has some significant compensations over LTE. Here, we try to discuss some of them.
1. Call Sound Better
VoLTE enables you to have a high-quality voice equal to high definition (HD). Because of this quality, you may have the experience of discussing with the other person eye to eye. Sometimes during talking over the phone, the background noise gives us disturbances. HD voice uses wider frequency instead of narrowband frequency to eliminate this problem. This audio is acknowledged as wideband.
When you have VoLTE technology on your phone, you can hear much better sound from each side. Any change of the voice tune will not be affected in VoLTE. If you have to do any long conversations, you will be amazed by this quality. In the business world, it will help immensely by saving your and your employee's time.
2. Allows Your Calls to Connect More Quickly
The 2G and 3G network systems work on a method known as circuit switching plans. In this method to set up a call with someone takes more time. Sometimes this feels so annoying that you may wonder if the is not going at all. To solve this issue, VolTE has come that will make the call establishment time ultra-fast.
3. Longer Battery Life
The energy consumption of VoLTE services is much lower than some services like VoIP services; examples of this service are Skype. VoLTE doesn't have as many requirements for the establishment, so it uses less power than a Skype voice call. VoLTE usually uses network resources more effectively, so your phone's battery doesn't need to spend much of its charge.
4. Rich Communication Services
In addition to the call, overseers can provide a variety of services under the acronym RCS (Rich Communications Services). These facilities may embrace features such as the transfer of information, video call, and even synchronized explanation while the connection is being made.
5. Integration of VoLTE with Voice over Wi-Fi service
We all know that VoLTE can be used through the 4G, but it can also be used through any wi-fi network. This feature of VoLTE saves tons of our time over the transmission speed of our information.
5 Best TracFone VoLTE Compatible Phones
There are many tracfone volte compatible phones are aviable in the market. Here we picked 5 best tracfone compatible phones.
Speciation:
It has 4G cellular Technology
Screen size 5.1 inches
32 GB memory storage
Operating system Android 6.0
Unlocked for all GSM carriers worldwide
4 GB RAM
Pros:
This is an unlocked phone
All other carriers are as easy to set up
Sound quality is excellent
Cons:
10 hour battery life with little use
Sometimes it gets hot
Speciation:
It has 4G cellular technology
IPS LCD display technology
Operating System Android 8.0 (Oreo)
Chipset Qualcomm MSM8917 Snapdragon 425 (28 nm)
Li-Ion 4000 mAh, non-removable Battery
8 MP rear camera with LED flash and 5 MP front-facing camera with flash
Pros:
10W rapid charger (micro-USB)
Compatible with AT&T and T-Mobile
This phone has just enough additional features.
Great phone for price.
Cons:
Slow on 3D games
Can only play 480p YouTube videos
Speciation:
Operating System Android 8.1
Memory Storage Capacity 32 GB
6.2″ FHD+ FullVision TFT 2160 × 1080 Display
Camera Resolution: 13 MP
Pros:
This product is eligible for a replacement or refund within 90-days
Fingerprint reader is a time and mind saver
Simple to set up and runs well
Cons:
The battery is a bit weird
Speciation:
5.3″ Hd screen
GHz quad-core processor
Android 8.1 Oreo
8 MP Camera/5 MP front facing Camera
2460 mAh battery it can keep your phone powered for up to 15 hours of talk time
Pros:
Great camera, great speed, big sharp screen
Blazing speed that you can play games on
Easy to set up
TracFones $20 a month unlimited calling plan
Cons:
Update several times a week
The phone got so hot while plugged into charge
Speciation:
Operating System New iOS 14
Memory Storage Capacity 16 GB
RAM 2 GB
Special Features Video Calling, LTE
12MP iSight camera and 5MP Facetime camera with flash
Pros:
Fully Gsm Unlocked
This phone has have good battery life
Perfect screen
Works great with all carrier
Cons:
.
Final Word
There are some great features because VoLTE is a better choice for you. Tracfone VoLTE compatible phones allow you to choose the best plan for you. Using the phone's data, you can make any video call without changing the voice quality. All benefits considered; you should invest in TracFone VoLTE compatible phones. Investing today in this technology You will be amazed by the outcome of this investment shortly.
Learn More:
Frequently Asked Questions
Q1: Is VoLTE compatible with TracFone's good or bad?
A: Yes, TracFone is a dependable wireless cell phone provider. It helps people to associate without having any long-term conditions. It offers some monthly plans, which are extremely helpful for a nonregular user.
Q2: Is LTE the same as volte?
No, In LTE, users need external software like WhatsApp for video calls, but VoLTE users can make video calls only by phone numbers.
Q3: Is volte better than 4g?
The standard of 4G LTE has been raised with the introduction of VoLTE.
Q4: Is volte faster than LTE?
4G and LTE both have the same speed. VoLTE provides both internet and video calling simultaneously without affecting either.
Q5: How do I know if volte is working?
On the home screen of the Android phone, you will get the VoLTE sign on the home screen. On the other hand, when you are using iPhones to make a call, you will notice this.