Today advanced routers are not only modems that provide wireless networks. You will also get many more necessary features from those routers. Example VPN, firewall, security feature, etc. Especially if we talk about security, this feature is most important for your network to increase its performance. Privacy separator is another advantage to mention. You can get more convenience from an advanced router through this.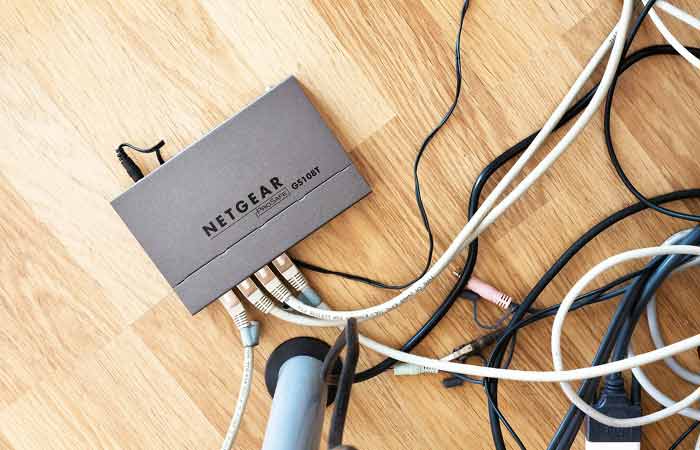 But you will look for ways on how to disable the privacy separator on a router because sometimes it can cause you botheration. There you are some basic information on privacy separators and more.
What Is Privacy Separator?
Privacy Separator is a necessary feature that you will require from your router. The function of this feature is to isolate wireless devices from your WiFi connection. Privacy separator also assures that the devices are unable to detect other devices on your WiFi connection. Besides, it makes devices inaccessible to other devices on the same wifi connection. Therefore, your devices can't transfer any information to other devices.
Moreover, a privacy separator is a preventer that controls devices from connecting to other devices. You will get two types of features on almost every router.
AP isolation.

Guest WiFi network.
Mostly you will see AP isolations on older routers. Modernized routers have special controls over guest networks. In Example: Can find the location of the guest devices, monitor other devices on the Wifi connection, etc.
That is a useful feature for the public users in one word. But it can cause trouble while working with all devices together. Another problem is you have to set up your network every time to connect guests. So there's nothing better than disabling the feature. But I recommend you to know some more information about this matter.
Learn More:
Is It Possible To Make Any Changes?
Luckily, yes you can change. You can disable the privacy separator on the device that you have. It is much easier to change this on a router that already has the privacy separator. This type of router accesses both enable and disable options. You can change those whenever you want.
That is why there's a necessity to know the right way to disable the privacy separator. If you pursue the instructions below, this will help you figure out how to disable the privacy separator on a router. You only need to know is the meaning of disabling this and what you will get as a result afterward.
How To Disable Privacy Separator On A Router?
The process is quite simple, you will require two things for that.
The type of router you use.

The accessibility of Admin Panel of your router.
Now here's the processing,
Figure out the correct IP Address.

Use the correct credentials to access.

Ensure your accessibility on the Router admin Panel.

Once it's finished, switch to the Advanced Router Settings.

Select the Security Setting option.

You will see an option named Privacy Separator. Some routers will mention this as Wireless Isolation. Select it.

Now choose the enable or disable option. Since we want to disable it, select the disable option.
The processing is finish. Now your privacy separator is fully disabled.
How To Disable And Enable Access Point Isolation?
The Access Point isolation prevents communication between other devices on your WiFi connection. That is similar to the Privacy Separator.
What Does This Feature Mainly Do?
It operates when you connect your device to a public WiFi connection.

AP isolation increases safety and protects your devices.
There's no need to use this feature at home because there are fewer chances to get affected through malware. At home, you can connect with other available devices with any trusted routers.
However, You may want to disable this feature because of your issue. Therefore, if you need to disable the access point isolation, here is your guideline to follow. You are just required to have a trusted connection for this.
Step 1:
Try to figure out the IP address of your router that you own.

Type the address in the search box of the used browser.

Press the Enter key.
Step 2:
Input all the credentials in the blank boxes correctly.

Enter to log in.
Step 3:
Now navigate to the Advance Wireless Setting side. You may also find this as Wireless Settings.
Step 4:
Look at the radio button of AP isolation properly. you will detect the Disabled option easily.

Change it.

Now save the changed setting of your router.
Your process to disable AP isolation is successful. If you don't find any convenience in disabling the AP, you can still change it using the same steps.
Frequently Asked Questions (FAQs)
#Q: What Is The Privacy Separator Disable?
Generally, it controls wireless devices to not communicate with other devices. That's how it increases security. Privacy Separator uses a mobile router as a preventer. So disabling it means you are not using this feature. Sometimes you can't disable this feature on some mobile routers.
#Q: How Do I Disable The Wireless Access Point?
– Take your PC, tablet, or smartphone.
– Connect your device to your network.
– Navigate to any internet browser.
– Input your IP Address.
– Input your username along with the password in the blanks.
– Now click the Advanced option.
– Navigate to Wireless Settings.
– Untick the Enable Wireless Access Point.
– Now Apply.
(Note:- this process is much more workable for Netgear users.)
#Q: What Will Happen If The Router And Access Are Placed Close To Each Other?
It is not right to place wireless networks near each other. Because they will interfere and distract each other from their performances. That will cause if,

1. They carry the same operating frequency (2.4 GigaHz / 5 GigaHz).

2. They have the same overlapped channels and neighboring channels. These channels help the wireless routers to transfer the wireless signal. There may be one to eleven-thirteen numbers channels. That depends on your router model or where you repaired it.
Conclusion
Many of the users don't know How To Disable Privacy Separator On a Router. Some users don't find it convenient for its setup. Optimistically these methods will help you out. Hopefully, this issue won't bother you again. If you want to enable the privacy separator again, use the same steps.
Weekly Hot Posts 🔥